Trees are a universal symbol of life, growth, and wisdom. It's no wonder trees are the subject of the most popular images purchased as fine art photography. From amazing Colorado fall color landscape scenes to intimate, abstract photos of colorful leaves or tree trunks close up, you're sure to find one you love to bring into your home. Let's take a look at some of the most stunning tree photography for sale and how they can transform your space.
Redwood Tree Photos for Sale
Trees in many environments can evoke emotion. This image creates an element of mystery with the fog while the new growth and flowers on the tree show new life. Here is an example of this image in a bedroom. Click here to view 'Pink Sapphires' print options and sizes!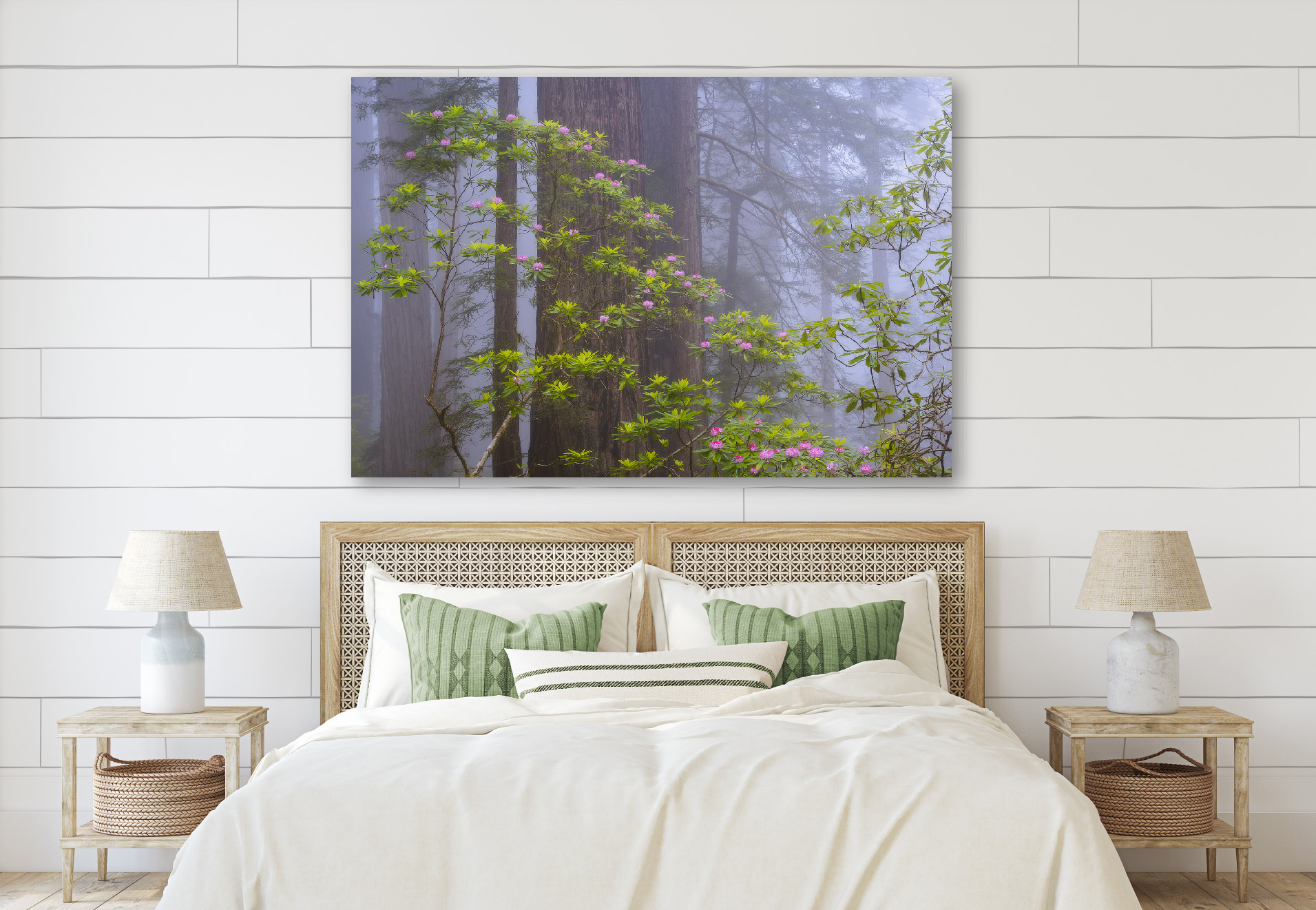 Popularity of Birch and Aspen Tree Pictures
Birch or aspen trees with mountains in the background are stunning. The grandeur of the mountains combined with the fall colors of the trees, as seen here, evokes a sense of strength and power.
The color of the trees and their surroundings is also important to consider when selecting an image. For example, an aspen forest in springtime provides an amazing representation of new life, growth and prosperity.
Looking for something a little different? Consider some very intimate scenes of tree trunks or just aspen leaves full of color resting on top of water.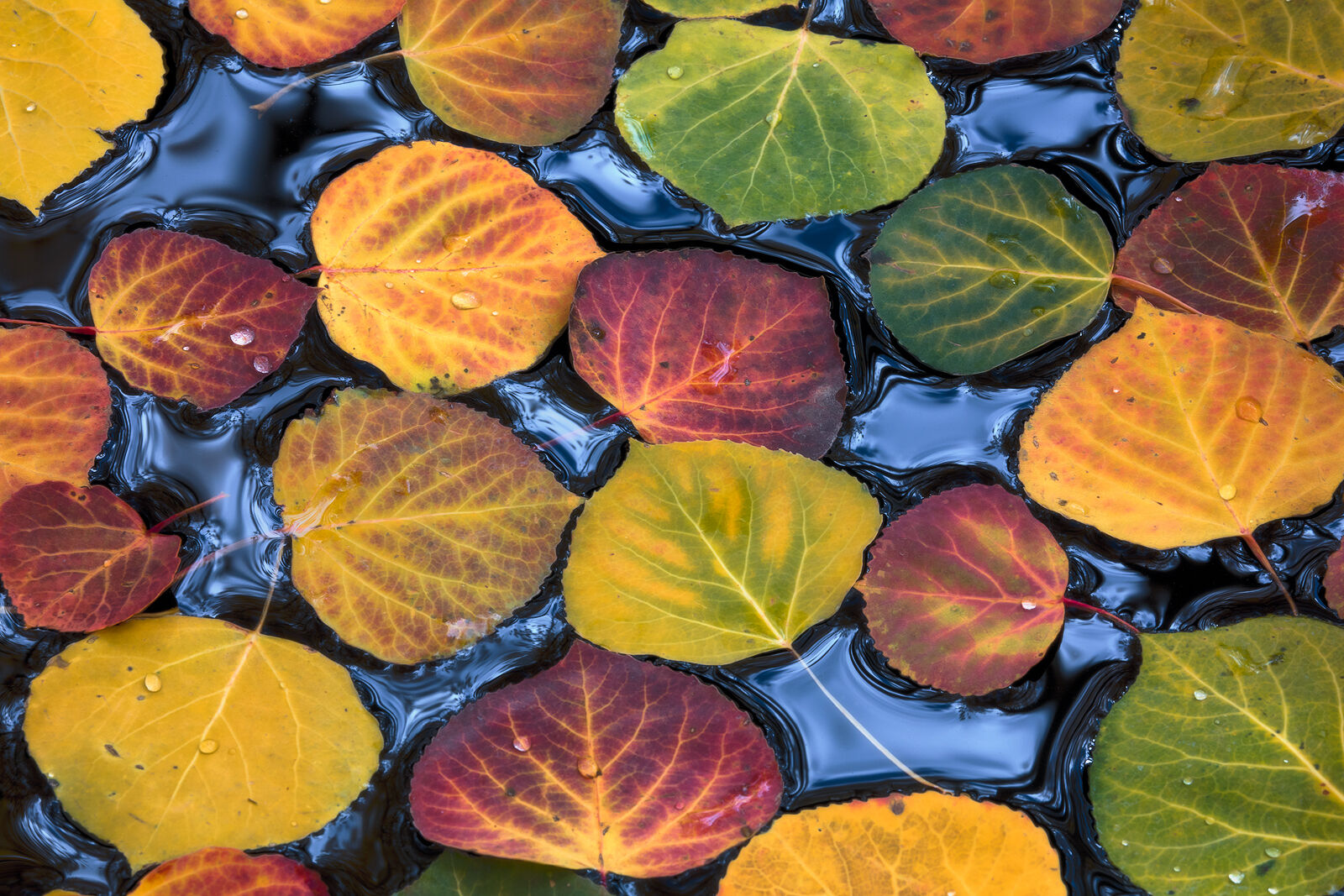 Also, consider even more abstract images created with intentional camera movement.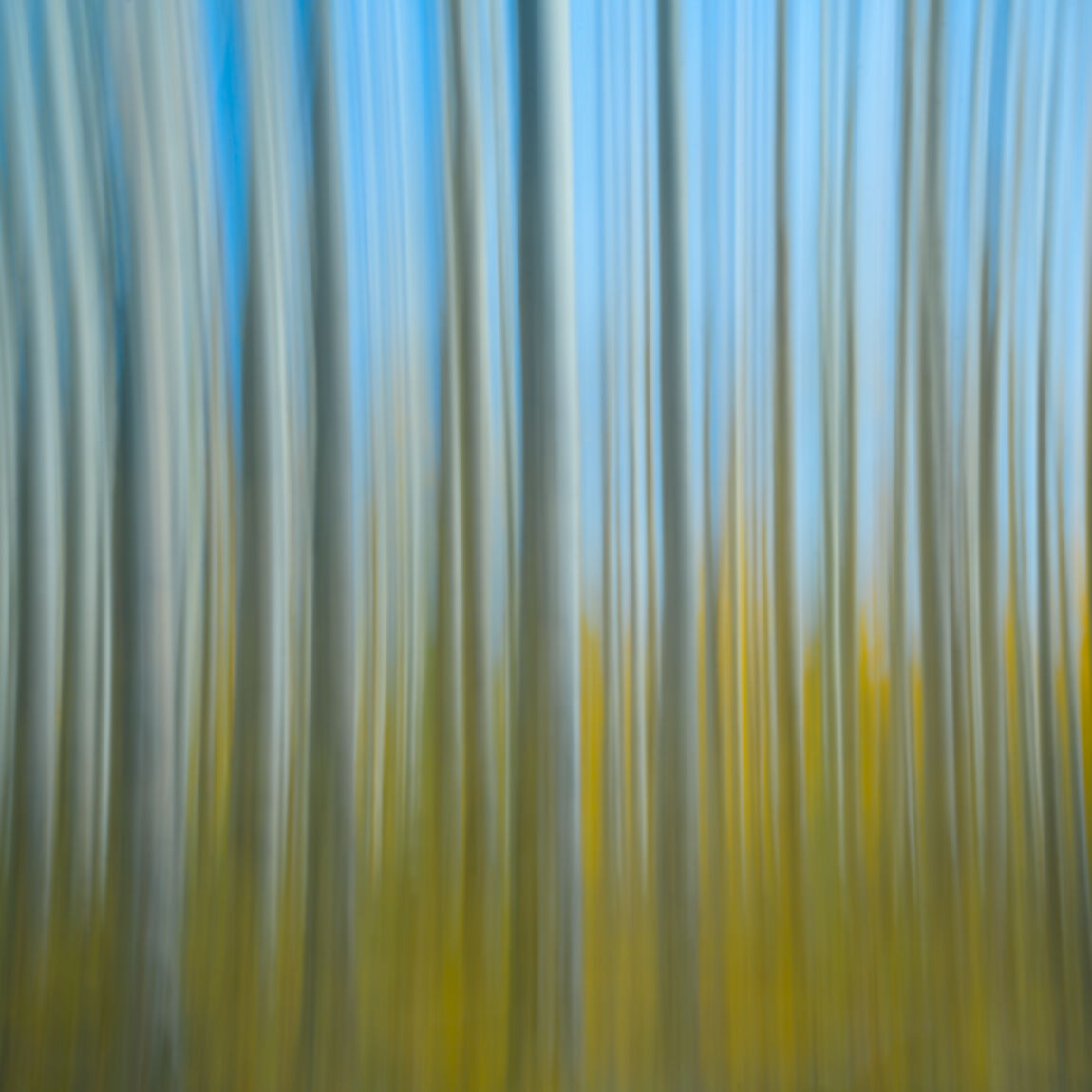 Placement and size of the image make are important. Here you can see a metal print 'Party Aspens' placed above a hallway table.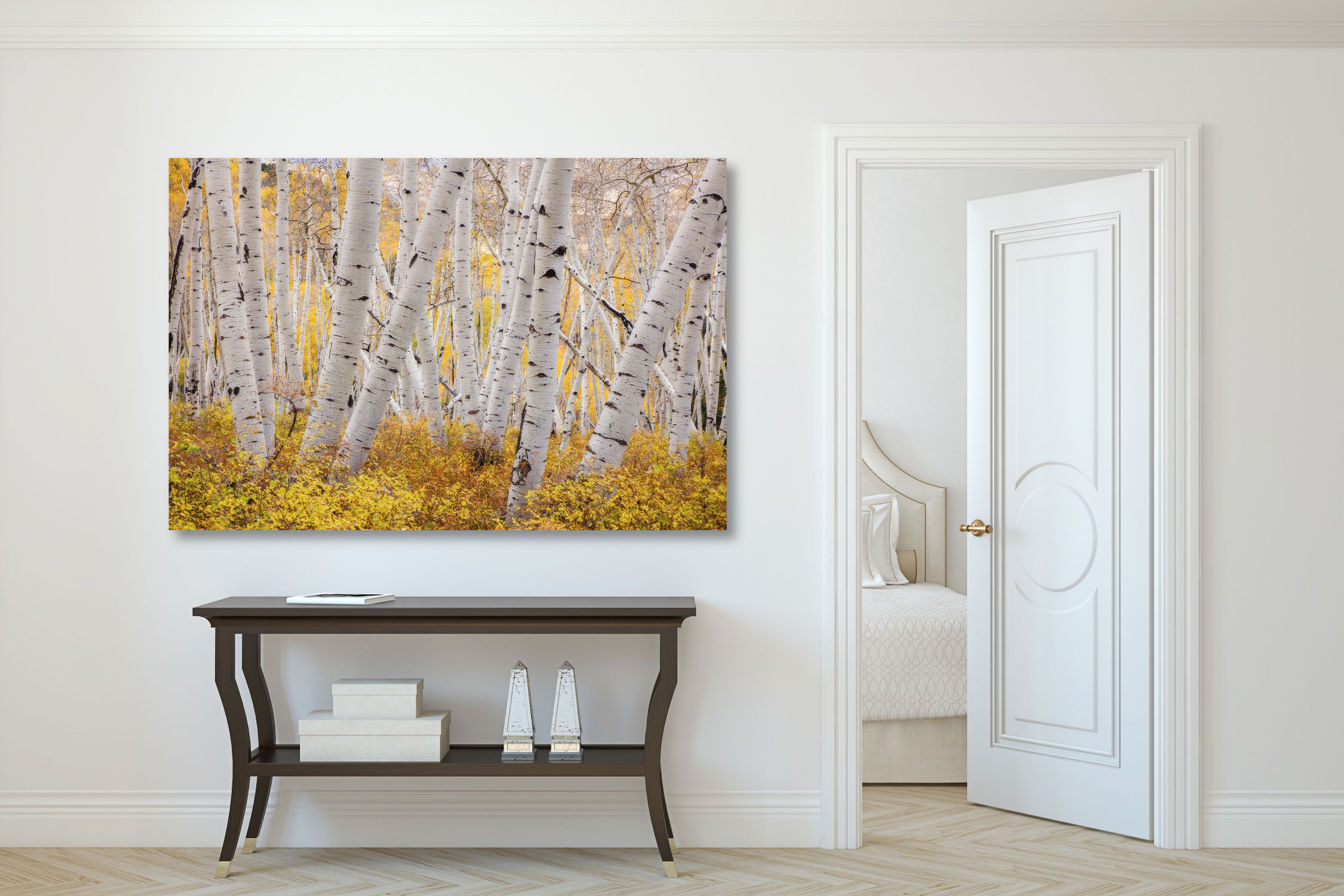 There's no doubt about the beauty of trees or why we're drawn to them. Know that as you search for your perfect image, trees are timeless and have a wide variety of options available, as you can see throughout Kane's galleries.
If you have any questions or are looking for the perfect tree photography fine art print, check out Kane Engelbert's fine art photography prints. Kane also has a full online collection of Colorado aspen trees for sale to transform your home or business space.