Welcome to the blog of Kane Engelbert, fine art photographer. In this post, we'll discuss what fine art is and what make fine art photography. You can see Kane's work throughout his full online collection of galleries. All of Kane's work is available in large format art prints that make stunning wall decor that do classify as, you guess it, fine art photography. If you have questions about print mediums or sizes on any prints in Kane's art gallery, please contact Kane directly.
Abstract art example of fine art photography shown below is a single fallen leaf gives little context as to what is around it, yet the colors, raindrops and background it sits on create a stage that you can't seem to take your eyes off of. Check out Kane Engelbert's entire abstract photography gallery!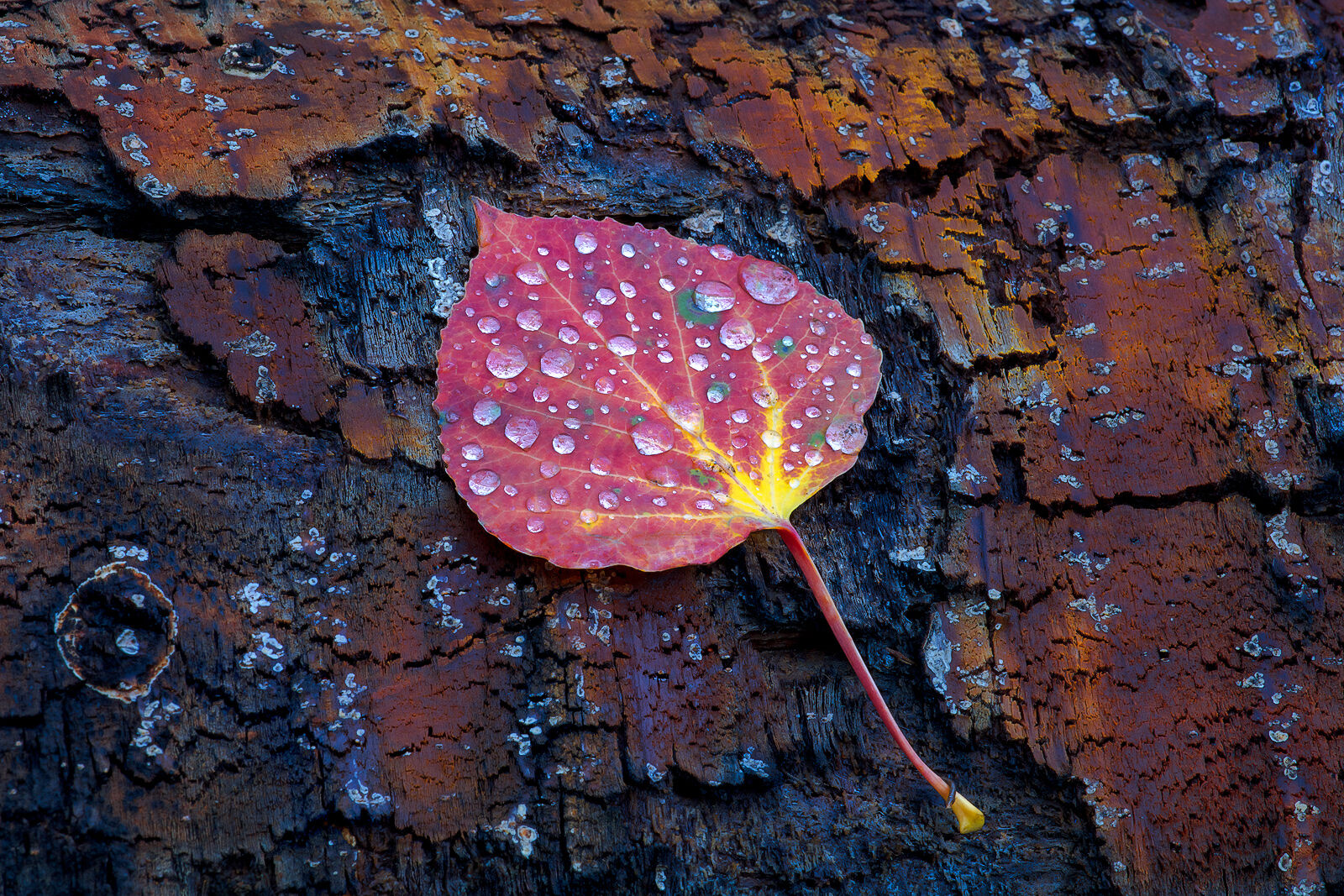 The definition of fine art is "a visual art considered to have been created primarily for aesthetic purposes and judged for its beauty and meaningfulness, specifically, painting, sculpture, drawing, watercolor, graphics, and architecture." However, professor and photographer Ariel Wilson provides this definition for fine art photography, "Fine art photography is the intentional use of photography as your artistic medium of choice, used to further your conceptual idea."
This definition separates fine art photography from those that casually take photos using a camera. Fine art photography is intentional composition that relays a message and creates meaning and emotion through an image.
Take this reflection photography image of aspen trees in Colorado as another example. The meaning of reflection, the idea it portrays for mental reflection and the meaning that can carry. Paired with the visually appealing lines and symmetry, this is a beautiful nature photography image for sale that classifies as fine art.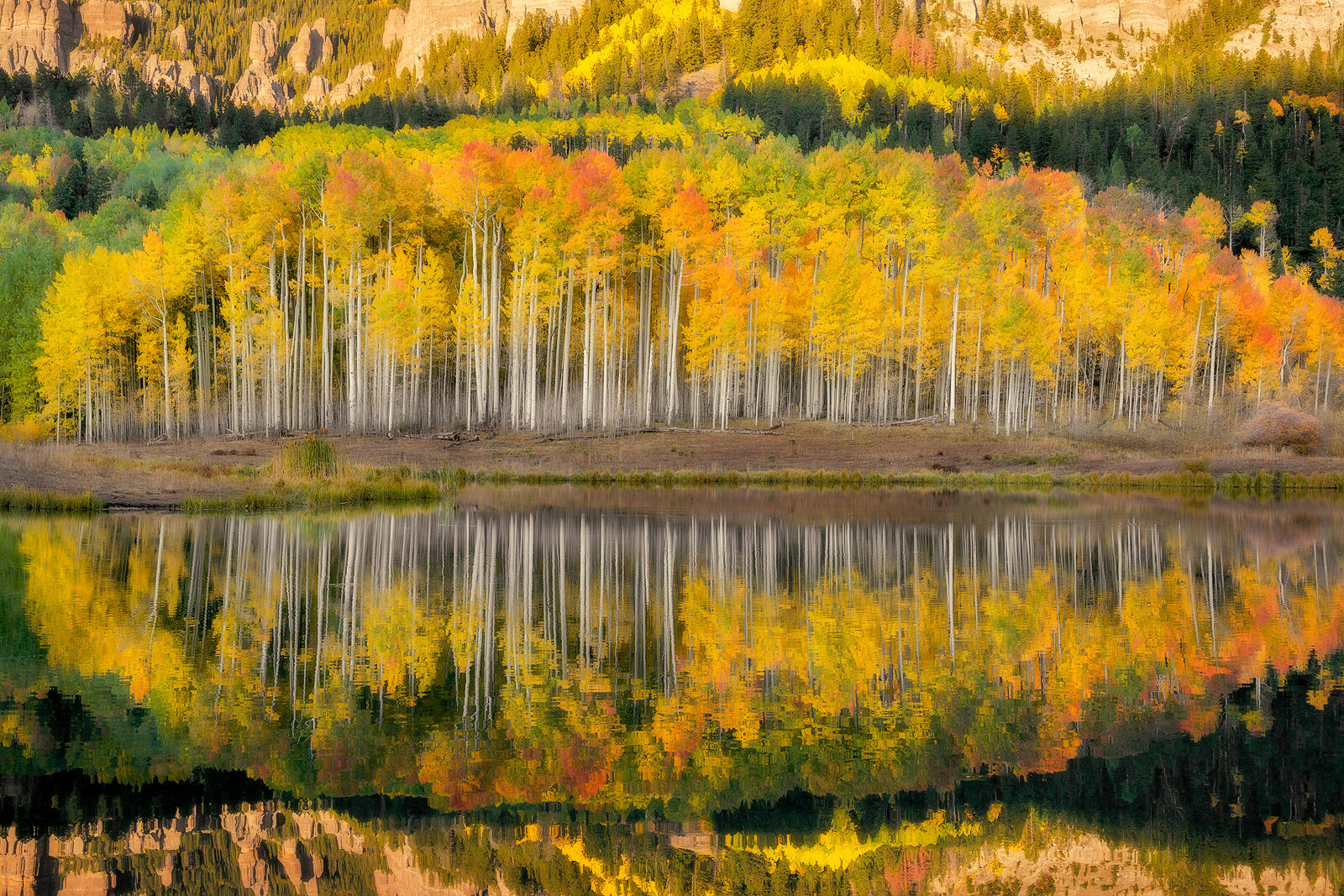 The creation of fine art photography starts with the composition that uses color, light, foreground, leading lines, and animate or inanimate objects as the subject. The process continues as the image comes to life through editing and can be complemented with framing and placing the image in a space to transform the look and feel.
Finding the perfect image for your space creates a look and feel that is inviting and plays with the emotion and mood desired in the space. Contact Kane directly for help in finding the perfect image for your space!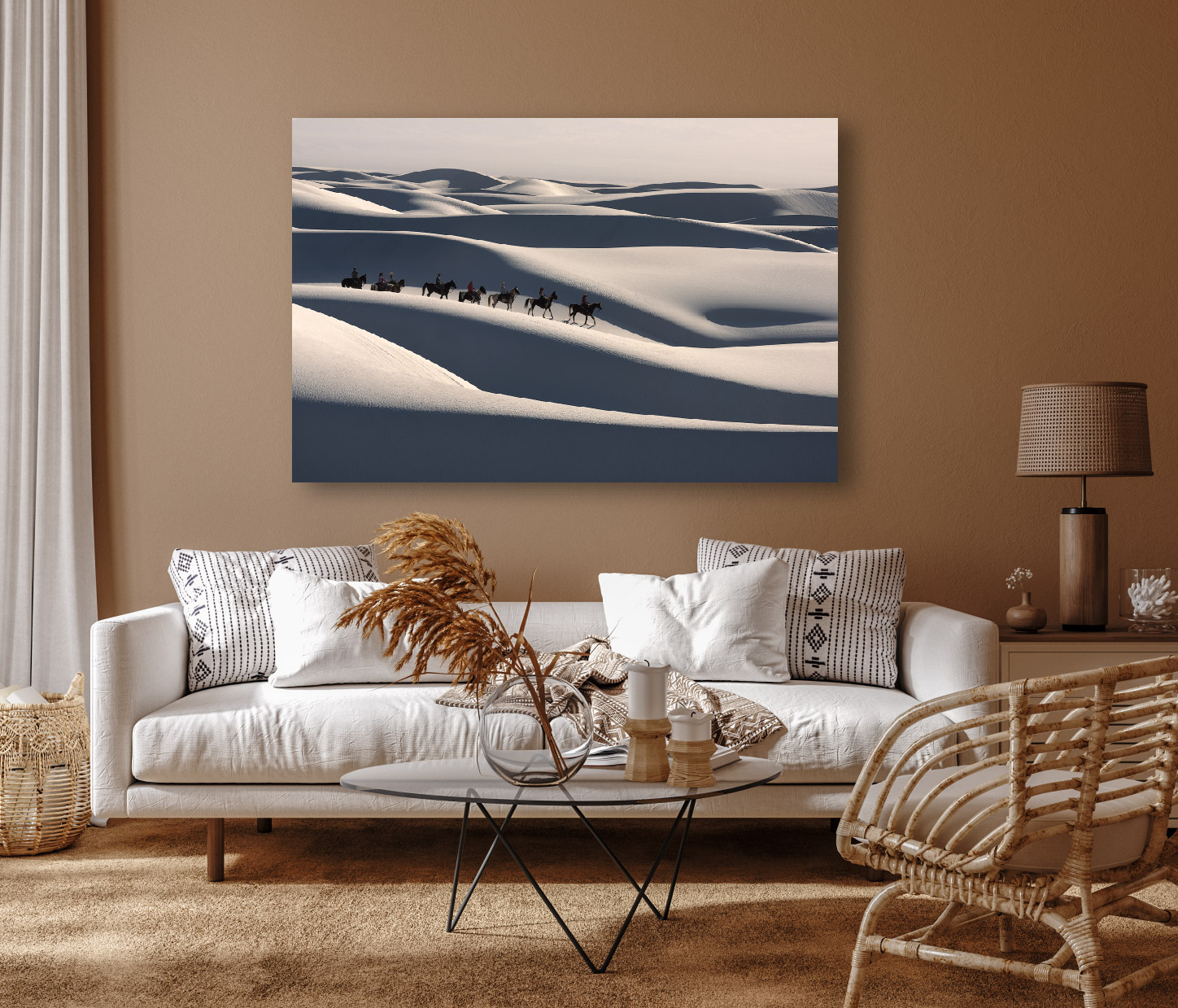 Below are many other examples of fine art from Kane Engelbert's full online collection of images from across the southwest, national parks, Colorado mountains, aspen trees, redwood trees, waterfalls and panoramic images! Bring home a stunning piece of landscape and nature photography from Kane Engelbert's online collection and have a luxury piece of fine art sought after by art collectors and interior designers in your own space!