Fine Art Landscape & Nature Photography for Sale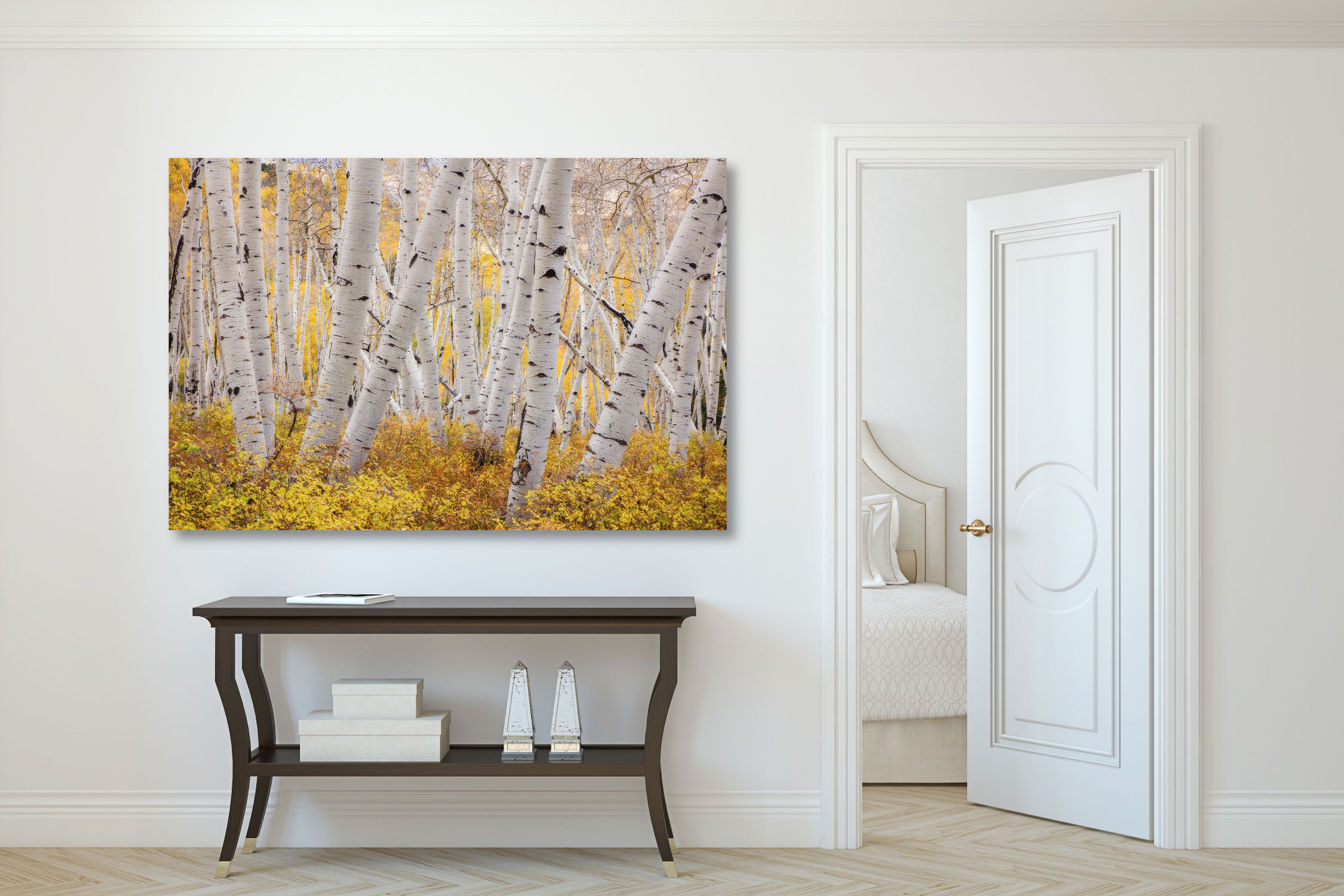 I appreciate your interest in my work and want to assure you that I personally attend to each order placed by customers. Every image is printed in labs that I have visited and maintain an ongoing relationship with to ensure you will always get a stunning art print that is delivered via the most up-to-date printing technology and highest quality, museum archival grade materials, all designed for large format prints and all of which are made in the USA.
Prints come in sizes from 12"x18" up to 60"x120" and beyond and can be printed as loose prints that require frames or as ready-to-hang acrylic prints. You are guaranteed to receive a piece of luxury wall art that is of the same quality insisted upon by fine art collections, connoisseurs, museums, and high-class interior designers.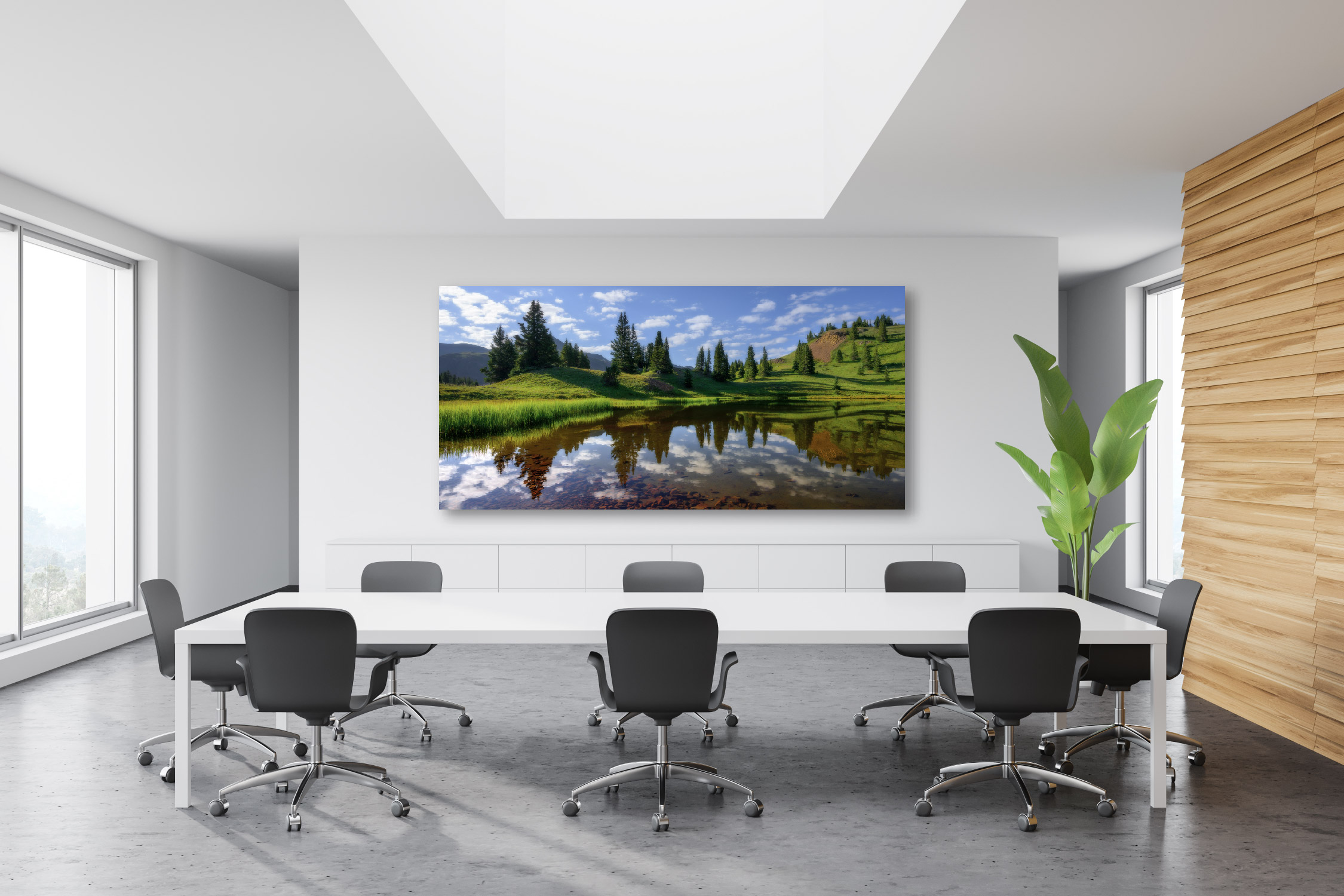 ---
To purchase a print from my art collection, simply scroll down below the image on any gallery page to the print medium you'd prefer then select the size you'd like. Custom orders are also welcome as any of my images can be size modified to perfectly fit and transform your desired hanging space. Feel free to contact me directly to discuss other size options, quantity discounts, or custom quotes.

---
TruLife® Acrylics are printed using DIASEC® acrylic face-mounts which are the premier presentation system for bringing detail, color and tonal range to life in a way that traditional artwork and photo framing cannot. By combining the light penetration and refraction of clear acrylic, it brings out brilliant colors and clarity not seen in the average archival print. DIASEC is engineered to never separate, bubble, peel, or fail and is ideally suited for artists, galleries and collectors who demand the best.
Benefits of TruLife® Acrylic:
Blocks up to 99% of harmful UV Rays.
Achieves the most vibrant colors, depth, and clarity.
Eliminates 60% of reflections compared to a standard acrylic.
Abrasion resistant. Durable hard coat protects against scratches.
Cleans like glass. No special acrylic cleaners are needed.
Shatter resistant safeguards to protect against injury and damage to artwork.
Anti-static and repels dust.
Art Museum approved.
Process

It starts with a Fuji Flex Photographic polyester print media. The face of the Fine Art Print is coated with a proprietary, optically-clear, UV protective gel called DIASEC to help maximize the print's longevity and permanently bond it to a lens-grade acrylic sheet. Another sheet of acrylic is flush-mounted to the reverse side using significant controlled pressure to ensure a beautiful and unified presentation. Finally, the edges are hand-buffed to a soft satin finish and leaves a more defined edge.
The back of the print features an inset black aluminum float frame and Z-bar hanging system for extra stability.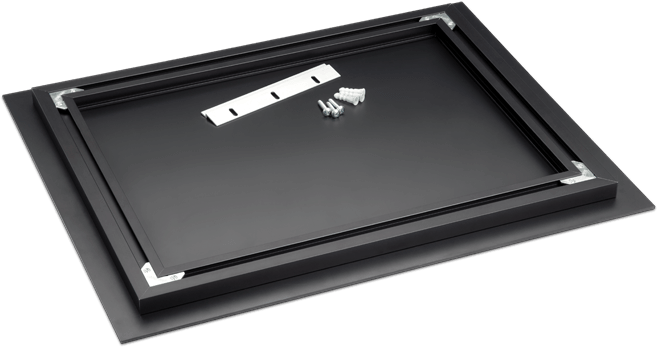 ---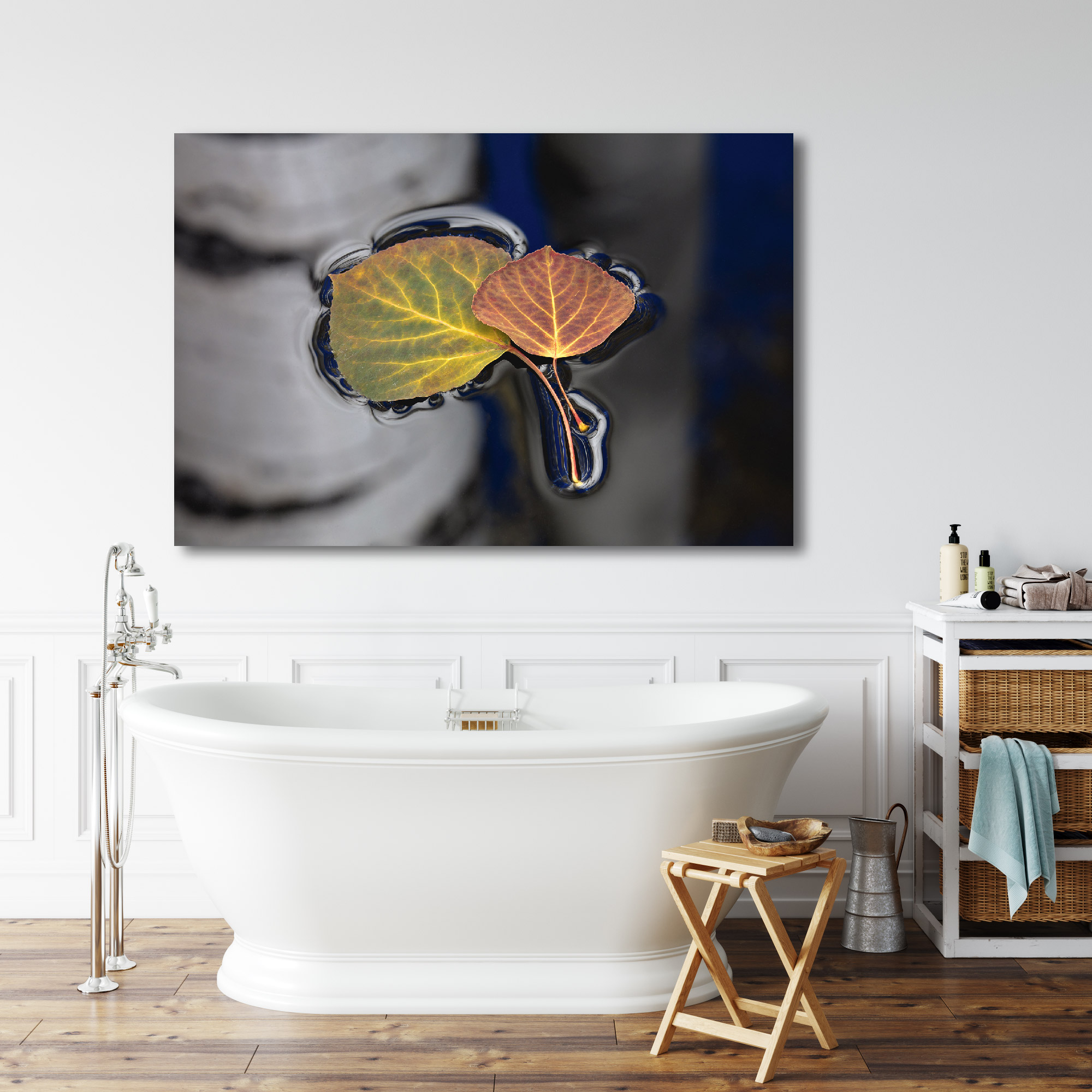 ---
"Float Plaqs" have recently gained in popularity with galleries due their budget-friendly affordability and clean contemporary look that accentuates the print only. After hanging, the Float Plaq delivers a slight 3D effect to your image making it appear as if it's floating off your wall. A very simple French Cleat Hanging system insures your image mounts to any wall of choice in just minutes.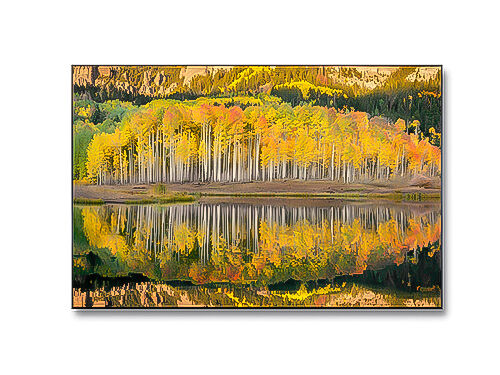 Benefits of Float Plaqs:
Budget Friendly & Beautiful.
Luster or Metallic Papers achieve top Quality color depth and tonalities.
UV protected
Accentuates only the image, without clunky matting or expensive framing.
Moisture & Abrasion resistant and easily cleans with non-ammonia cleaners.
Maintains the 115 year Wilhelm Institute archival rating.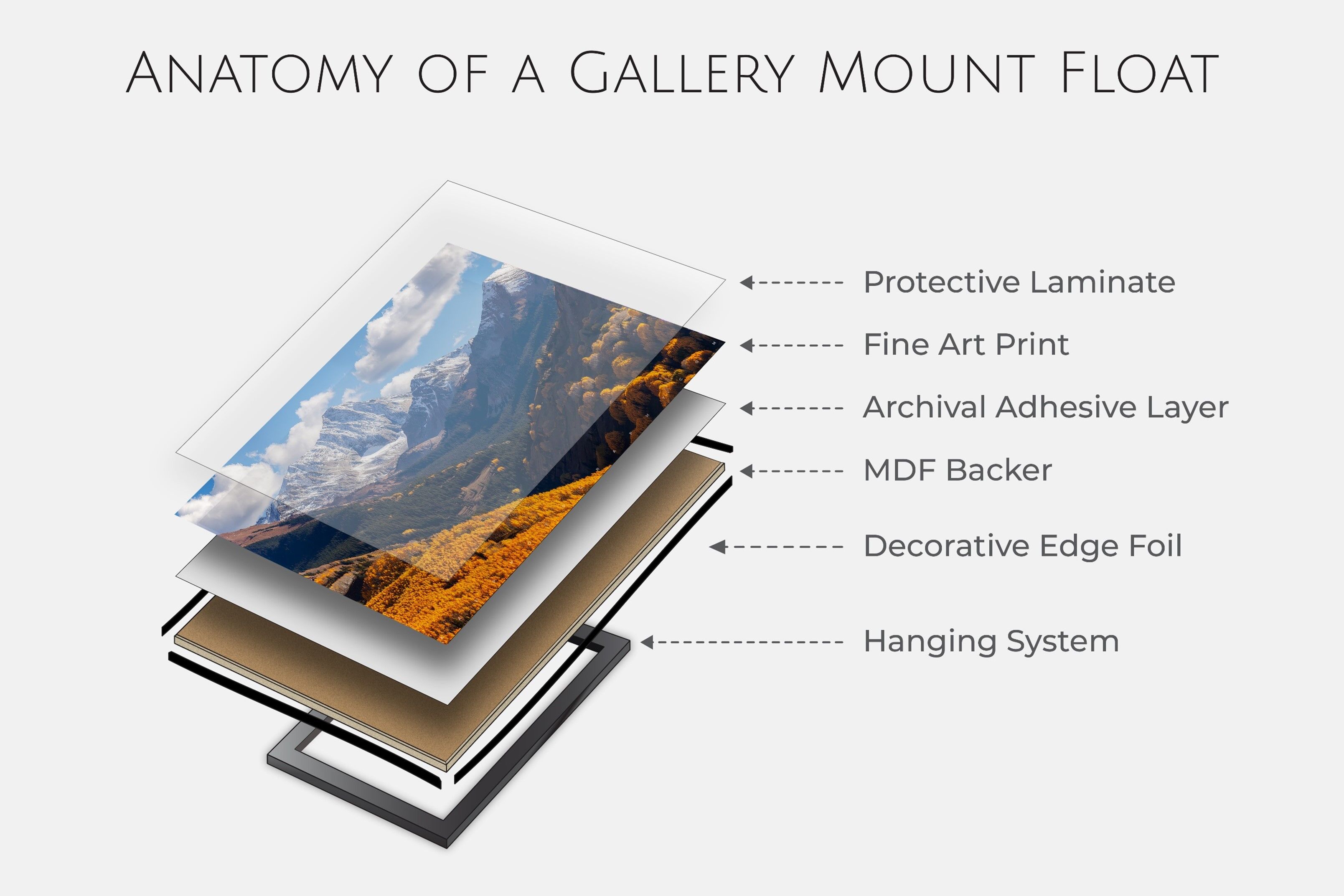 Process
Your selected Luster or Metallic print is mounted on a premium acid free 3/8" thick recycled and eco-friendly wood surface. The print is sealed with a Satin finish that provides UV protection and moisture resistance and allows for simple cleaning. The Plaq is finished off with a 3/16" black beveled edge and given a recessed 3/4" deep backing that creates the float effect. The backing is recessed from the edge such that it is not easy seen.

---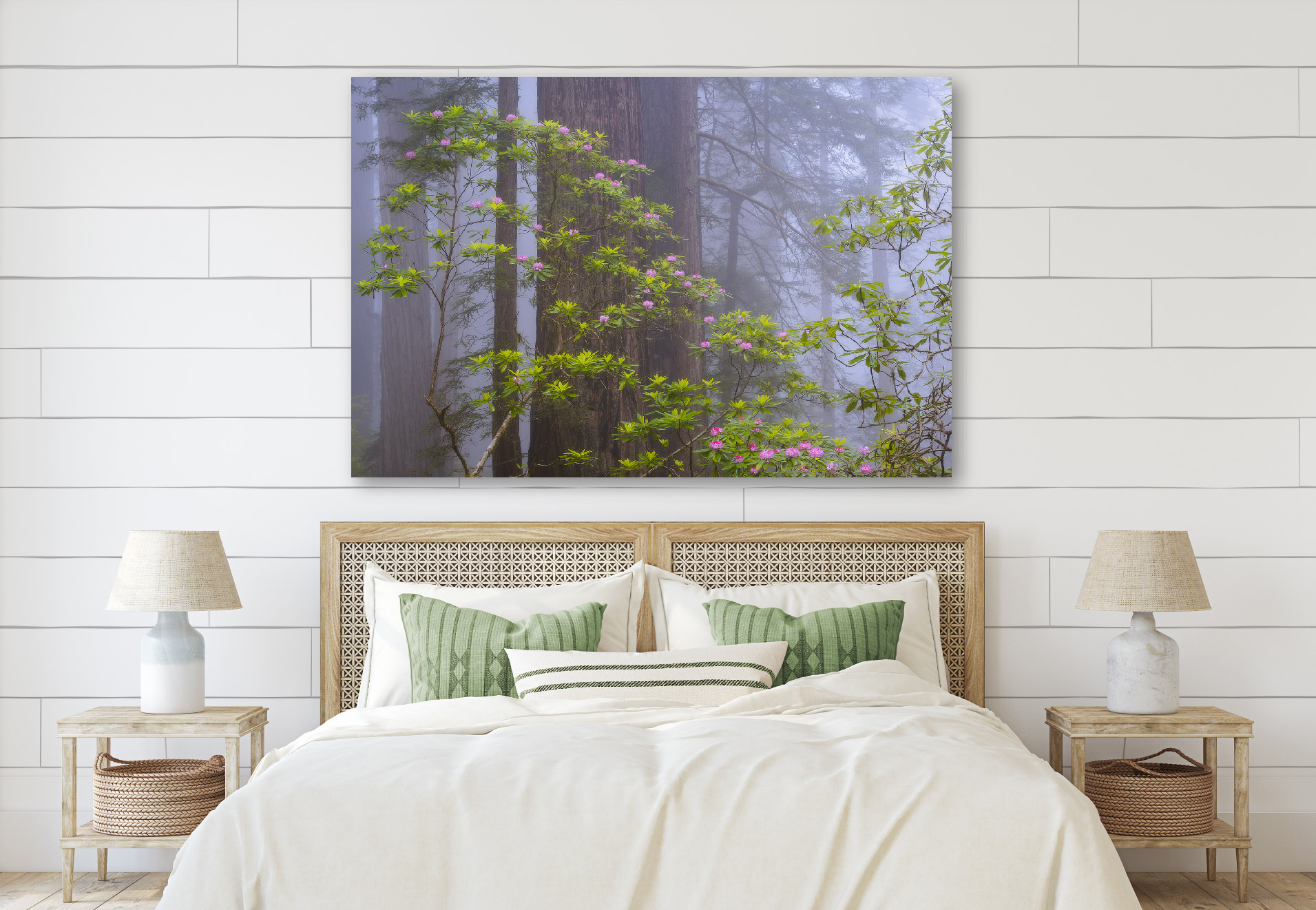 ---
This archival premium photo paper is slightly textured and maintains a Matte-like surface with top notch color accuracy, does not show fingerprints or reflect glare. It has excellent ink retention properties yielding an exceptionally large color gamut for bright, realistically saturated colors. This paper maintains the 115 year Wilhelm Institute archival rating.

Luster paper prints do require a frame, glass, and hanging medium.
---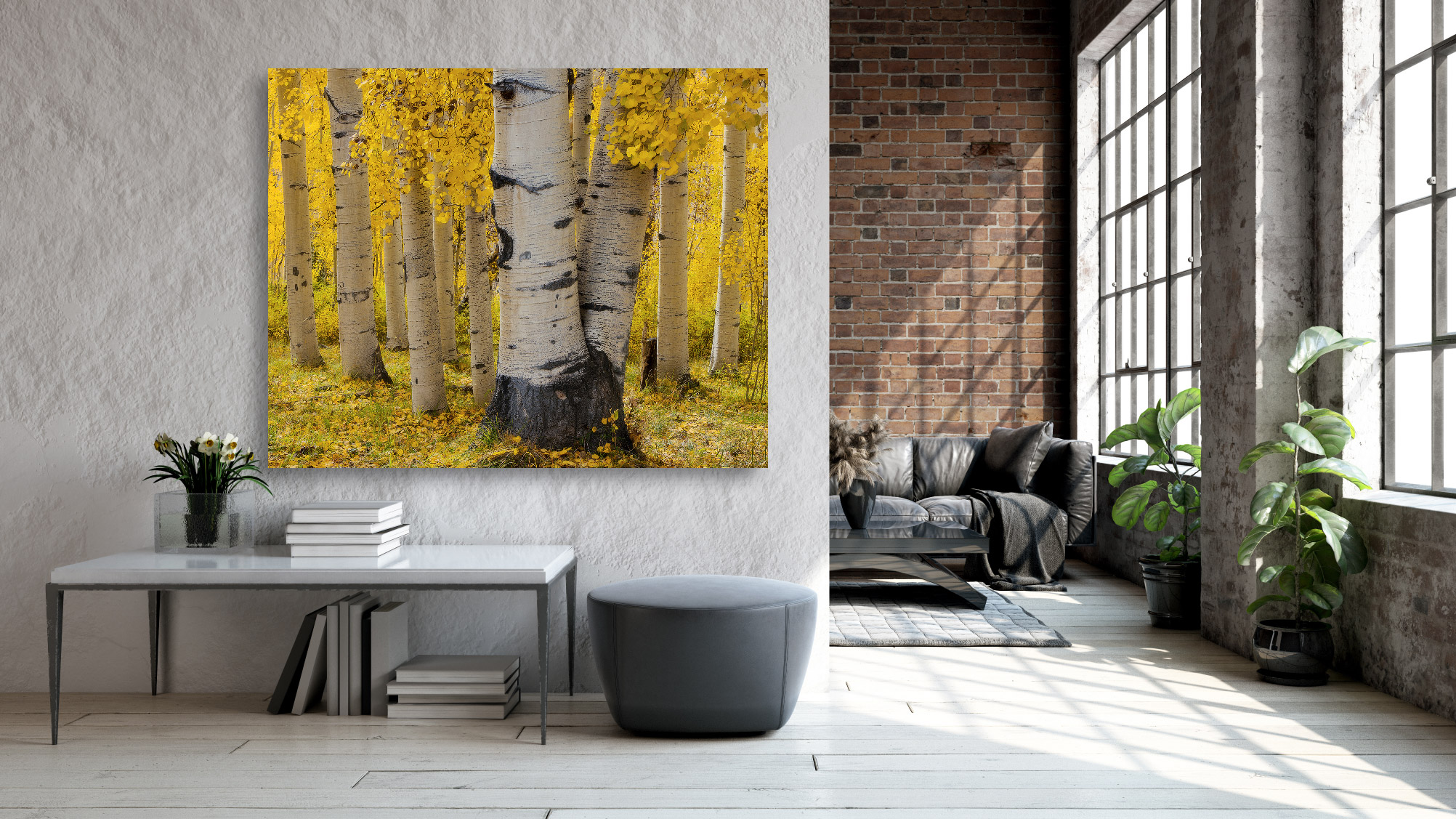 ---
Meeting more fine art demands, metallic prints are sure to please anyone seeking a paper with a slightly pearl-esque metallic surface and higher gloss than the regular paper. These prints yield a pearlescent metallic sheen that gives prints a sharp, vibrant, and exceptionally rich looking appearance. This paper looks much like traditional 'wet' photo paper with the control of an inkjet printer. This paper maintains the 115 year Wilhelm Institute archival rating.

Metallic paper prints do require a frame, glass, and hanging medium.
---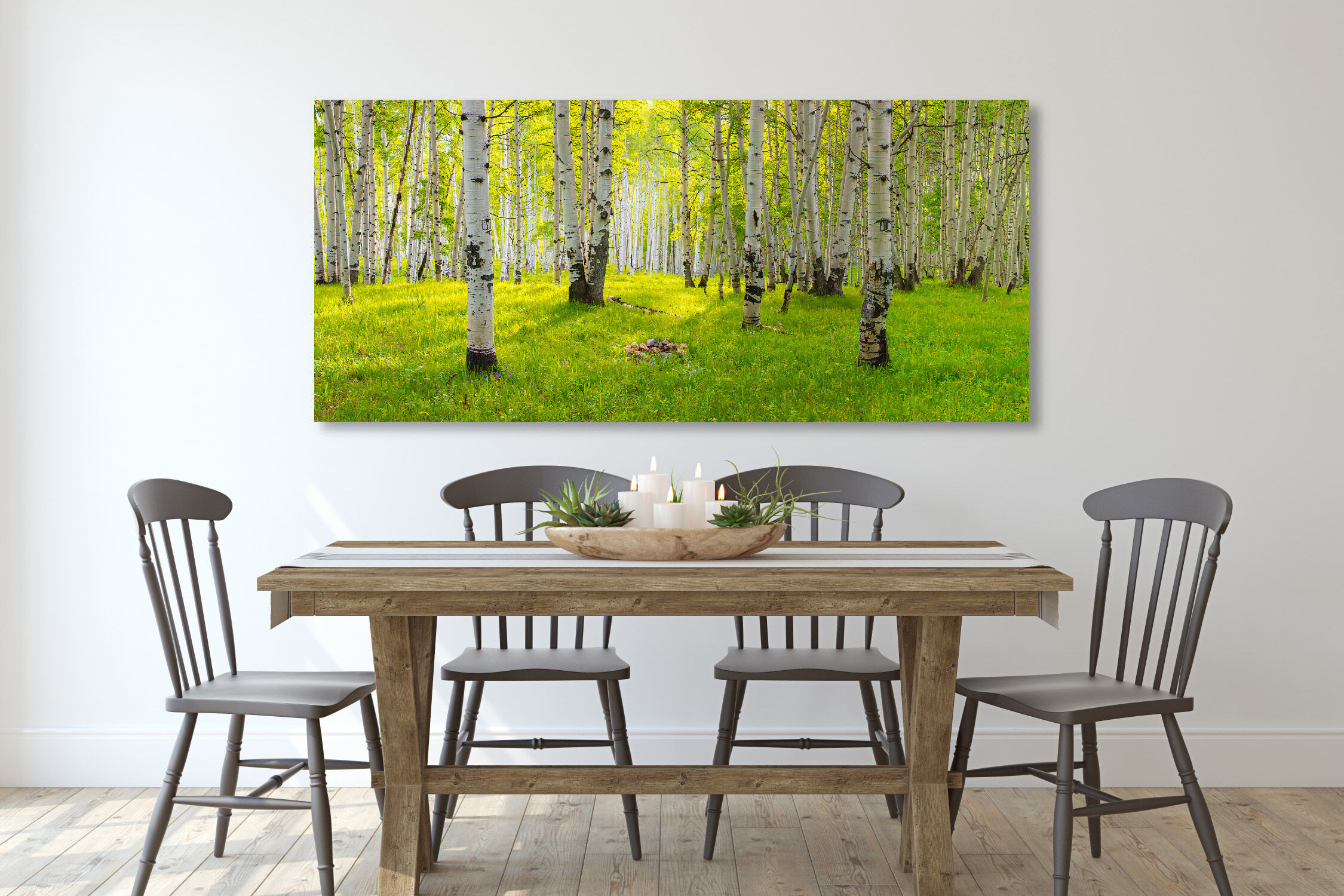 ---
My goal is that you will be completely satisfied with your investment. I personally guarantee all my art and will refund the purchase price if returned within one week of receipt. If returned, all original packaging must be used to ensure safe transit. Unfortunately, I cannot accept shipped products that have been damaged while in transit.

---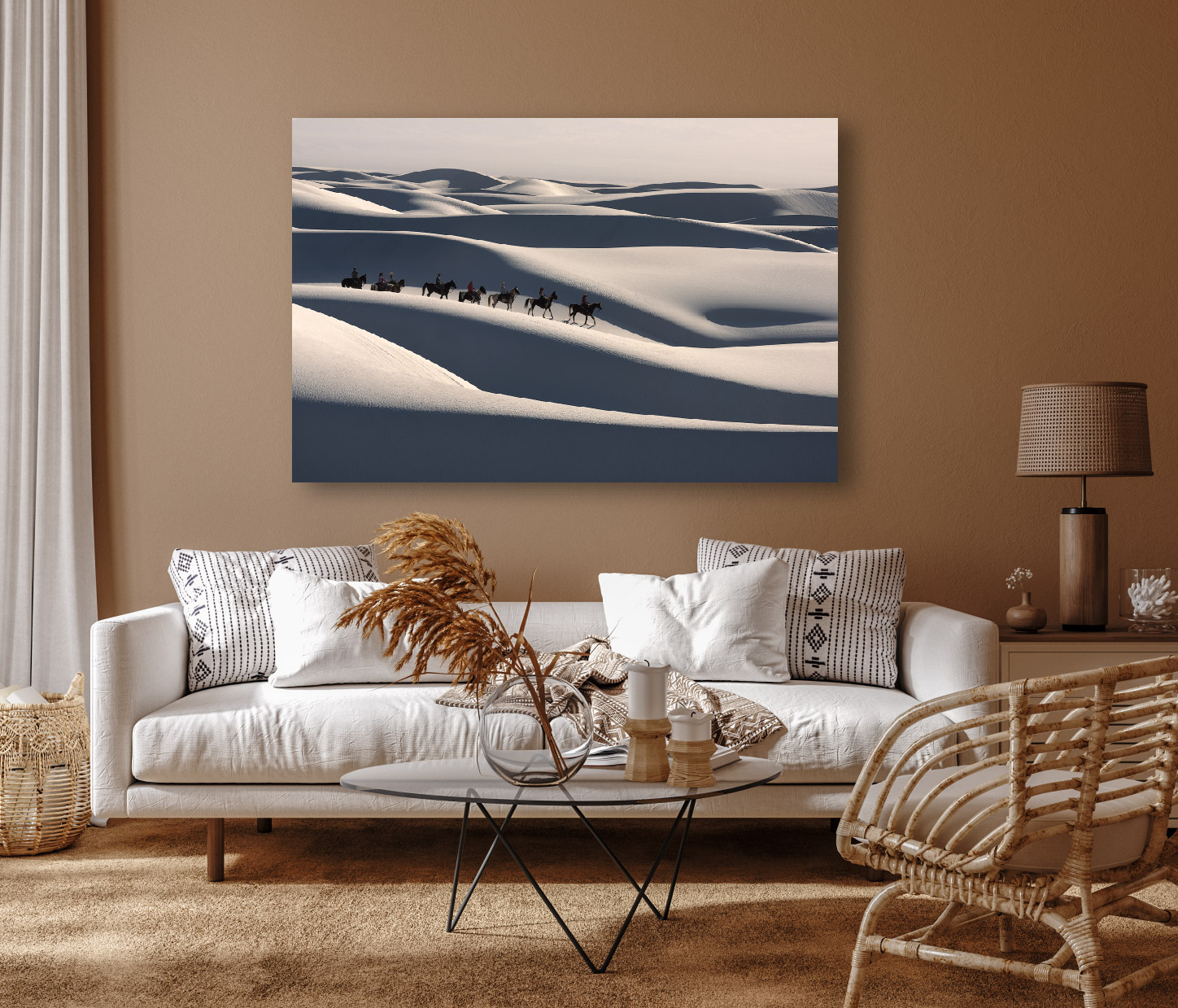 All of my work is printed at world-class printing
labs located in the United States.
TruLife® Acrylic prints require up to 6 weeks of production time (but often less). This is because each piece is created on-demand using a meticulous process and high quality materials which ensures your artwork is made to stand up to the most rigorous standards.
Fine Art Paper prints and Dye Sublimation Metal Prints require 2-3 weeks of production time. If a rush is required, please email me at kaephoto1970@gmail.com to inquire about additional costs and feasibility. Prints larger than 40" may require additional production time.
All images over 40" are crated to ensure safe delivery. Our shipping crates are a work of art, each one designed to ensure that your purchase arrives without damage. Please note prints may require a signature to be delivered to ensure that it is not stolen. Artwork exceeding 40" on the smallest dimension, and/or 60" on the longest dimension will be sent via freight in nearly indestructible crates. In the extremely rare case where artwork is damaged during delivery, all you need to do is simply photograph the packaging and the artwork and e-mail me directly. A replacement order will be placed into production and a second delivery made as soon as possible.

Note on international orders - Most countries charge an import tax amount for art our labs. This is typically a percentage of the production cost and is put on every invoice for customs. Customs costs and import taxes are responsibility of the client and are not covered by Kane Engelbert Photography. For international orders, please contact me directly for shipping costs.
---
All orders go through PayPal to ensure safe, secure transactions. After your purchase on the website you will receive a receipt and confirmation via email. When I receive the tracking number for your order, I will email it to you.
---
If your order arrives damaged in any way please contact me immediately at 720.323.9165 or kaephoto1970@gmail.com. All 'Sale' purchases are final. If you would like to request a refund, please contact me within 4 days of receiving your order. Returns may include a restocking fee of 15%.