The drive across Monument Valley may be only 17 miles long but with traffic and the number of stops you'll want to make to take it all in at the incredible vistas, that 17 miles can take a while. Before you go, be sure to read up on the history, the sites, and the history so you can fully take in this destination.
Check out Kane's full art gallery of images from Cedar Mesa to Monument Valley!
Monument Valley Navajo Tribal Park
Be sure to check out Navejo Nation's Monument Valley Navajo Tribal Park website. This is where you'll find all information you need to know regarding access, health guidelines. You can scan QR Code, courtesy of their website, for the full map of Monument Valley or to purchase the Monument Valley entry fee.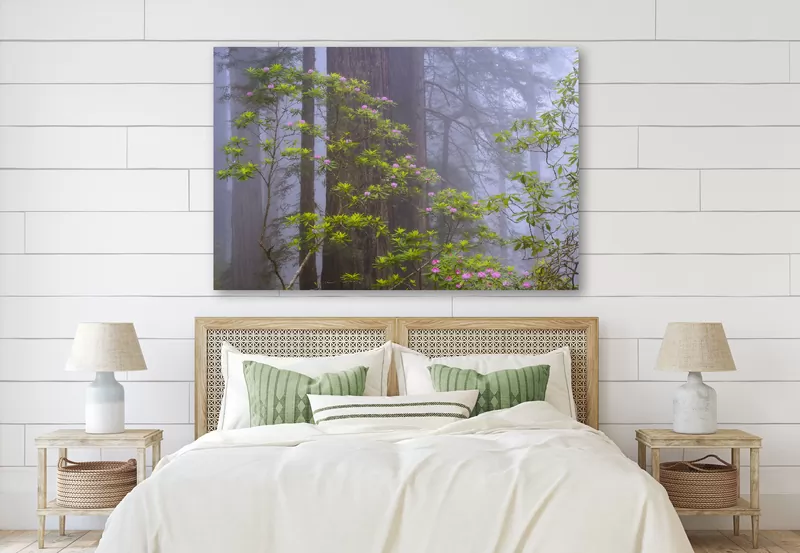 Where is Monument Valley?
Monument Valley is located in Northeastern Arizona and Southeastern Utah. For this reason you may see both states have an affinity and tie to this spectacular park.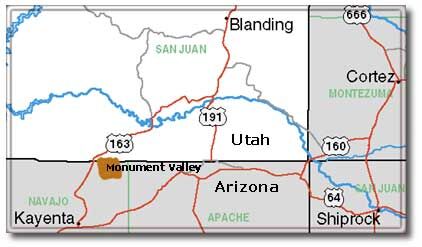 Formation of Monument Valley

The formation of Monument Valley is spectacular. The sandstone buttes were formed over millions of years as time, water, and weather eroded the softer rock away and left the harder rock we see in the buttes. These buttes stand as tall as 1,000 ft above the valley floor.
Kane Engelbert has a
full online gallery of images
from Cedar Mesa to Monument Valley!
An Icon of the American West
Monument Valley is one of the most photographed places on the planet. It even has a place in a handful of movies. Most people know about Forrest Gump and Easy Rider, but there are plenty of others that few may know about:
History of Monument Valley
While labeled an icon of the American West, it's rather ironic that Monument Valley is not only NOT a National Park and not even, technically, in the U.S. The valley is a sacred area within the Navajo Nation, the largest Native American territory in the United States. In fact, it's native name is Tsé Bii' Ndzisgaii (Valley of the Rocks). The first inhabitants of the area were the Anasazi Indians and the ruins near the area give glimpses into their time.
Kane Engelbert's online gallery of fine art images from Cedar Mesa to Monument Valley has many photos of the Anasazi Ruins.
Where to Stay When Visiting Monument Valley
In Utah, you can stay at Goulding's Lodge. It's a close drive with many amenities in an Old West-themed property with on-site dining and a pool.
In Arizona, Kayenta Monument Valley Inn features a headed outdoor pool and a Navajo-American restaurant.
What to See and Do in Monument Valley
No matter what you make it to see in Monument Valley, you're in for spectacular views. Here are a few things you may want to make sure you see and do while you're there:
Artist's Point - Here you'll see an amazing grouping of unique rock formations
John Ford's point - From John Ford's Point, the panoramic viewpoint is wonderful on the dazzling sandtone rocks of West Mitten Butte, East Mitten Butte and Merrick Butte.
Three Sisters
Consider a horse ride in Monument Valley! What a great way to see the sights.
Whatever you decided to do, make sure you plan ahead as Monument Valley stretches far across Utah and Arizona and spans 91,696 acres. From an amazing sunrise to a spectacular sunset you'll want to make sure to take in every minute you can.
Kane Engelbert Photography has many unique and exclusive images full online gallery of images across the area from Cedar Mesa, Monument Valley and the entire American Southwest!