The American Southwest is exquisite. Kane Engelbert knows the American Southwest and Death Valley desert regions well and has a collection full of fine art southwest images for sale that you can explore. Read on see just how diverse and stunning the American Southwest can be.
Hang on as we walk though these areas and showcase some of Kane's spectacular fine wall art image options for you to bring these stunning American Southwest large format prints into your home or business.
Canyons in the Southwest range in size from the Grand Canyon to slot canyons that, at times, may only be one foot wide. Both the north rim and the south rim of the Grand Canyon provide spectacular viewpoints. Check out this stunning shot taken on the north rim with a storm in the distance...don't miss the lightning bolt in the distance!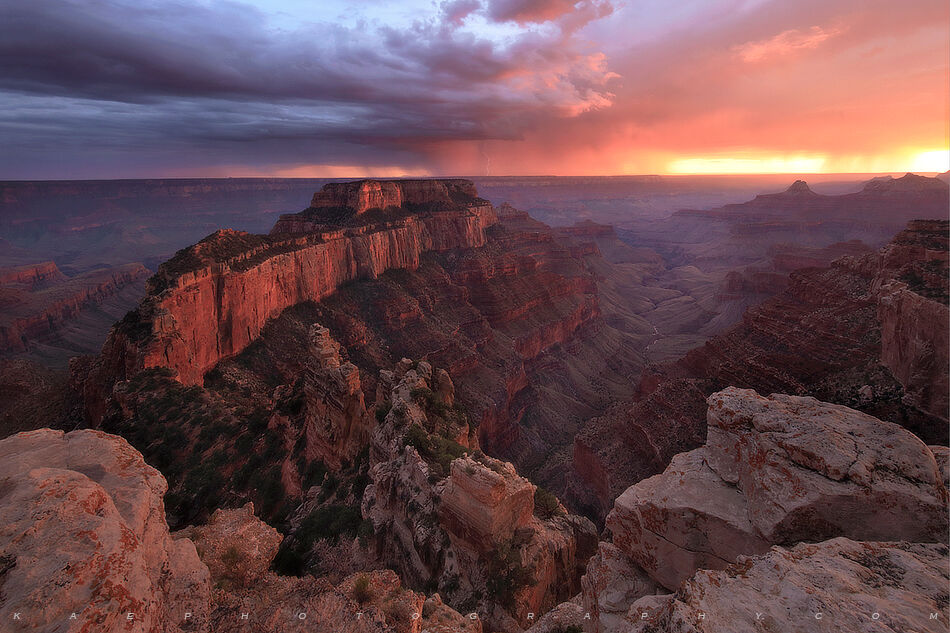 Visit Kane's full art gallery of the Grand Canyon & Marble Canyon
Bryce Canyon is another well-known and spectacular canyon in the American Southwest.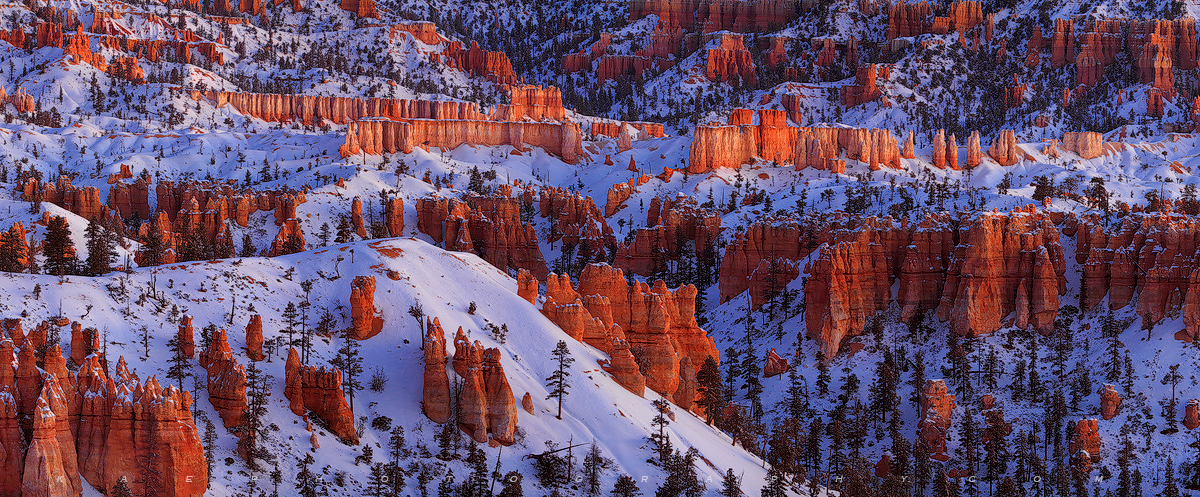 Slot canyons are narrow canyons that have formed from water rushing through the rocks. Over millions of years, the result is a narrow, high-walled canyon. Be ware when hiking slot canyons as flash flooding is a risk if there is any rain in the forecast.
Some of the most popular slot canyons in the American Southwest are Upper and Lower Antelope Canyon in Page, Arizona, Buckskin Gulch near Knab, Zebra Slot Canyon, Willis Creek, and Peek-A-Boo and Spooky Gulches in Escalante, Zion Narrows, and Kanarra Creek. Plan your hike to these American Southwest slot canyons.
View Kane Engelbert's slot canyon photos in his American Southwest Gallery!
Mesas are flat-topped areas that are surrounded by steep escarpments, or cliffs, that are then surrounded by plains.
Cedar Mesa is has Anasazi ruins sites as it was inhabited by Ancestral Puebloans. It's uncertain how these people made these rooms and dwellings up on the cliff side. These mysterious ruins are a treasure to visit and an honor to photograph.
Check out Kane's full gallery of fine art prints for sale of Cedar Mesa and the Anasazi ruins.
Buttes are essentially narrow mesas - an isolated hill with steep sides. The buttes of Monument Valley are likely the most famous in the American Southwest. They have been featured in the movie Forest Gump as well as in episodes of Easy Rider.
While checking out Monument Valley, be sure to check out Oljato Navajo Trading Post which is on the National Record of Historic Places. The most famous buttes in Monument Valley are Elephant Butte, East and West Mittens, Camel Butte, Totem Pole, and Three Sisters.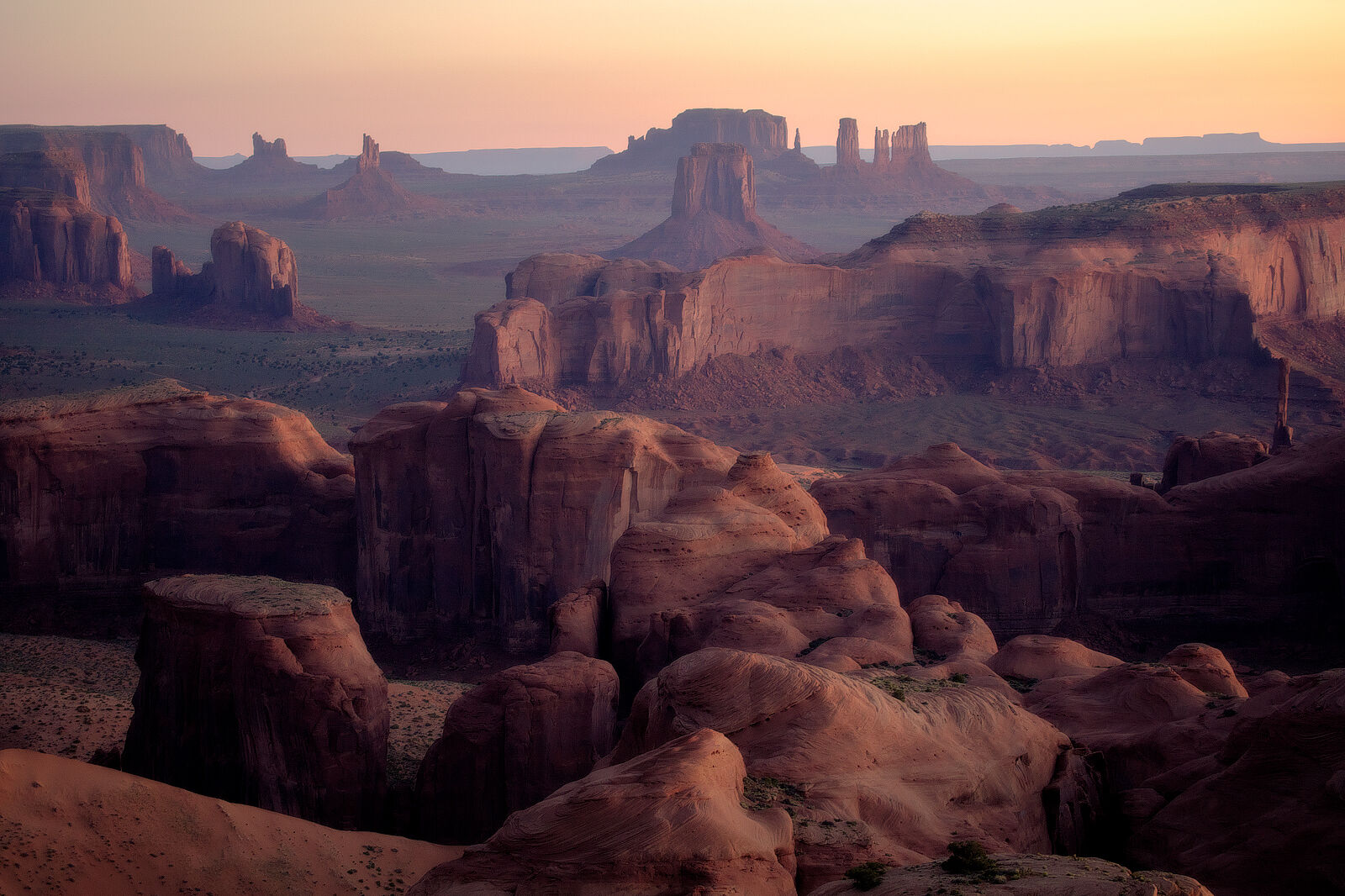 Check out Kane's stunning wall art images for sale from Monument Valley!
Deserts in the American Southwest are made up of four deserts: Great Basin, Mojave, Chihuahuan, and Sonoran that stretch from Nevada, California, Arizona, New Mexico, and down into far western Texas. These are surrounded by the Rocky Mountains and Sierra Madre on the east and the Cascades and Sierra Nevada mountains on the west.
Death Valley is one of the hottest places on Earth and is home to the lowest elevation on the North American continent at 282 feet below sea level. Yet, Kane delivers an incredible collection of fine art images from sunsets, abstract images, black and white photos that exquisitely capture the contrast of this magnificent landscape.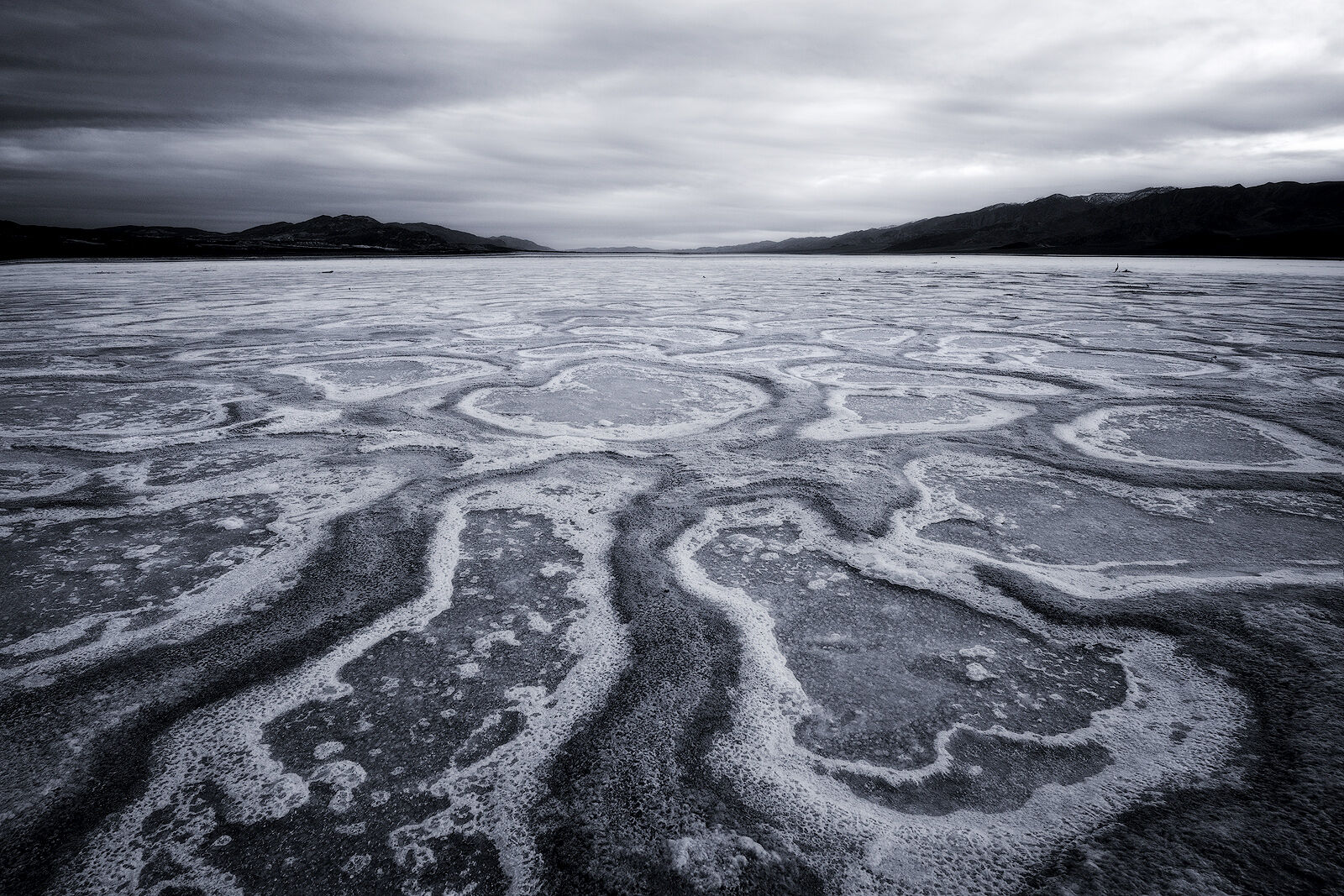 Check out all of Kane Engelbert's online galleries of the American Southwest:
Related Galleries:
Arizona & Utah | Grand Canyon & Marble Canyon | Canyonlands & Arches | Hanksville to Capitol Reef | Cedar Mesa to Monument Valley | Zion, Bryce Canyon, & Death Valley